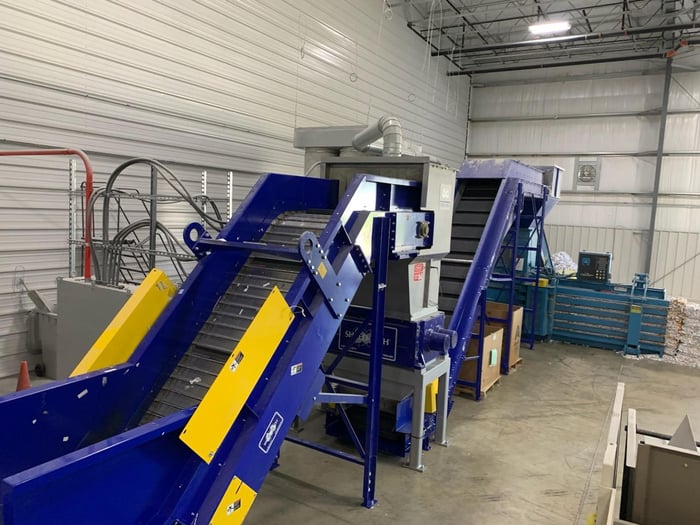 At Shred America, we understand the paramount importance of safeguarding your sensitive information. Our plant based shredding service offers a comprehensive and highly secure solution for the destruction of your confidential documents. With a commitment to excellence and data protection, we ensure that your sensitive materials are handled with the utmost care and professionalism.
How Does Plant Based Shredding Work?
Secure Document Collection
We provide locked collection containers at your location, ensuring that your confidential documents are stored safely until they are ready for shredding.
Transportation to Our Secure Facility
On scheduled intervals or as needed, our bonded and insured personnel will pick up the filled containers and transport them securely to our shredding facility.
Shredding Process
At our facility, your documents are shredded using industrial-grade shredders, rendering them irrecoverable.
Certificate of Destruction
After shredding is complete, we provide you with a Certificate of Destruction, confirming the proper disposal of your documents in compliance with regulations.
Eco-Friendly Recycling
The shredded paper is sent to recycling facilities to be transformed into eco-friendly products.

Top Notch Security
- With Off-Site Shredding, we take the utmost care in handling your documents. All materials are collected in secure containers, which are then transported in GPS-tracked vehicles to our cutting-edge shredding facility.
- Our facility adheres to strict security protocols, and our personnel undergo rigorous background checks, ensuring your documents are in safe hands throughout the entire process.


Convenient Document Destruction
- Plant Based Shredding saves you valuable time and resources. Instead of spending hours feeding documents into a small office shredder, our team efficiently handles large volumes of paper material, allowing you to focus on more critical tasks.